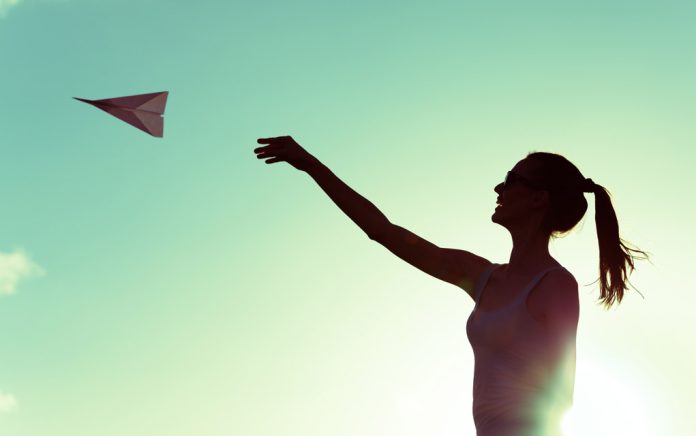 As we get older, we tend to sacrifice our creativity, convincing ourselves we don't have time for creativity or saying that we aren't crafty enough to try, but having a creative outlet is super important for people of all ages. In fact, humans have an intrinsic need to be creative. The recent trend in adult coloring books is a good example of how adults found a way to justify being creative. We're allowed to use that source of creativity because it helps relieve stress, which in turn allows us to be more productive. Really, though, any form of creativity can be a positive force in our lives and help raise our vibes.
Whether you enjoy coloring, drawing, knitting, or challenging yourself with ideas from Pinterest, any creative activity is a great way to raise your vibe. Creativity helps us find our authentic self, gives us something positive to focus on, and reduces stress.
Authenticity
By finding that thing (or things) that help us have a creative outlet, we also find our strengths and a sort of authenticity. "Look at me and the things I can do!" This pride in our abilities helps give our lives meaning and purpose.Try your hand at a few different arts, crafts, or other inventive stuff, searching for the ones that give you the most joy. You might even find a new talent you didn't realize you had.
Honestly, though, not every crafty thing we do is gonna be a masterpiece, and that's totally fine. Just just trying it out, you can create something nifty out of nothing. Remember that your creation doesn't have to be perfect, just as long as you've had fun making it. It's the process of creativity and not the outcome that helps raise your vibe.
Focus on the Positive
When we are in the process of creating, our mind  is focused on the task at hand and not on all the stressful stuff in our lives. By creating crafts, arts, or other inventions, we force our minds to focus on positives and not the negatives. More than that, creativity can be a way to turn our negative energies into something positive.
For instance, creativity can help us problem solve. You might be drafting a story in which the main character faces a problem similar to your own and by helping the character out of the situation, you also help yourself find a solution. Okay, so that's a pretty specific instance for a set of people who enjoy writing. But seriously, you can expand your mind through creativity and you may even find that your problem-solving skills have improved. This could be because you craftily work out problems through art forms, or perhaps it's because having a creative outlet alleviates your stress and helps you think more clearly. Either way, creativity will help you focus more on positives (solutions) and less on negatives (problems).
Stress Relief
We live very stressful lives. Sometimes we are so stressed out we forget to enjoy life and the little things, like being creative. We negative self-talk our ways out of being creative, but having a creative outlet can help us de-stress. When you're creating arts and crafts, you get into the flow and your worries can't touch you anymore. After creating, you'll have this cool new thing you made and feel less stressed.
Having a creative outlet is important for people to feel good and taking up some creative activities can raise your overall vibe. Even if you epic fail at a Pinterest activity, you've taken time to create something pretty cool, which is totally awesome. Feel great about yourself by taking up some creative challenges every week. You'll raise your vibe, lower your stress, and make something neat in the process.
Copyright 2022 Soulvibe.com