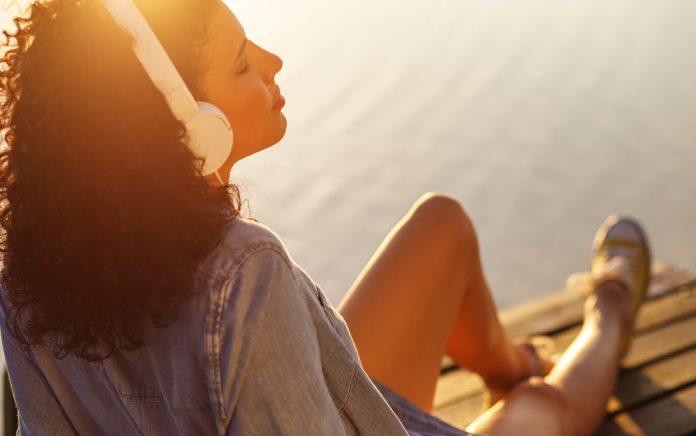 There's just something about music. Chances are, you have a song or artist you listen to when you get stressed out. Music therapy is a growing field, and with good reason. Over the last several years, neuroscience has been studying the effects of music on the brain. Wouldn't it be great if there was a special song that was proven to lower stress? Now, researchers say that there is a song that can reduce a person's anxiety by about 65 percent.
Become Weightless
"Weightless," an eight minute long piece — with a ten hour extended version — that radiates calming sound waves, was written and composed by Marconi Union with the help from sound therapists. The tones and rhythms were all scientifically put together for the purpose of reducing blood pressure, the release of cortisol in the brain, and slowing the heart rate. According to Mindlab International's neuroscientist Dr. David Lewis-Hodgson, a number of songs have been tested for their ability to reduce stress, and "Weightless" had the greatest impact. He noted that he didn't think it was a good idea for people to drive while listening to the song because it tended to make people drowsy. But, hey… with the ten hour version you can listen all night!
Raise Your Vibe… With Song!
Nowadays, people often use music as a means of dealing with stress or as a part of meditation. This song, however, has given us new evidence that the power of sound waves on our brain activity is strong. Amazing! The next time you're feeling overwhelmed or weighted down, you might be inclined to give this song a try. In a world filled with anxious people, it's a big step toward healing, happiness, and raising your vibe.