Discover The Freedom And Joy Of A Life Lived "In The Now"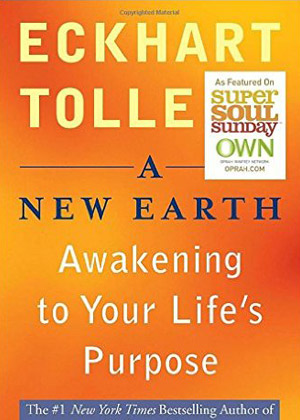 Awakening to Your Life's Purpose
With his bestselling spiritual guide The Power of Now, Eckhart Tolle inspired millions of readers to discover the freedom and joy of a life lived "in the now." In A New Earth, Tolle expands on these powerful ideas to show how transcending our ego-based state of consciousness is not only essential to personal happiness, but also the key to ending conflict and suffering throughout the world. Tolle describes how our attachment to the ego creates the dysfunction that leads to anger, jealousy, and unhappiness, and shows readers how to awaken to a new state of consciousness and follow the path to a truly fulfilling existence.
Here's What People Are Saying:
I Love This Book. Tolle Describes Ancient Truths And Applies Them To Life In The 21st Century In A Way That Is Inspiring And Comforting. I Took Away From This Book Three Simple, Yet Profound Ideas. First And Foremost, Tolle Believes That We Are All Connected To Each Other And That Everything We Do Matters And Has An Impact On Our World. His Second Idea Lies In The Power Of Listening: He Suggests That If We Can Quiet Our Egos Long Enough To Truly Listen, It Is Possible To Feel A Sacredness And Inner Harmony Where Everything Has Its Perfect Place. And Lastly, The Author Speaks Of The Power Of Awareness. The Moment You Notice A Pattern Of Behavior That Is No Longer Working For You, You Are A Success.
– Susan NYC, Review From Amazon.com